Family trip without one of the family...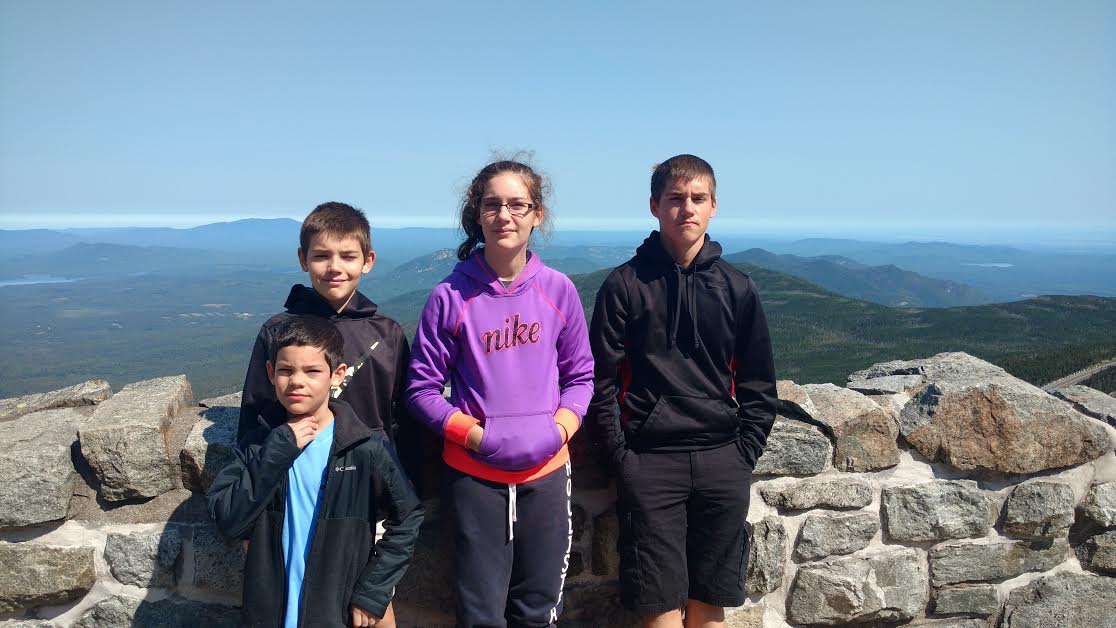 United States
January 23, 2017 5:29pm CST
My 14 year old son wants nothing to do with the family trips we're planning for this coming year. We're in the process of trying to plan a trip to DC in April. We asked both of the twins if they wanted to go. My daughter said yes, but my son said no. (The 9 and 10 year olds have no choice!) I told my son what we planned to see and do there, and he still said no. He ended up going into a rant about how he hates sight seeing and hates being stuck in the car for long drives, and how he hated all the trips we took last year... etc etc.. 14 year olds can be so moody and miserable!! Hubby says we should just let him stay home so his attitude doesn't ruin the trip for the rest of us. Also we'd save a bit of money.. and why spend the money if he'll hate every moment of being there? I'm not too worried about him staying home alone.. My adult son lives nearby and can check on him, as well as numerous neighbors and friends who all live close. How would you feel if your teenager said they didn't want to go on a trip with the family?
8 responses

• Charlotte, North Carolina
23 Jan 17
That might just be part of being a teenager these days.

• United States
24 Jan 17
It is.. teenagers can be a pain. We spent a ton of money last year to bring the kids to Hershey Park, PA.. then a few months later the twins went on a band trip. My son came home and said this band trip was even more fun than Hershey Park.. and it hurt me because of how much money we spent to take the kids to Hershey.. But teens are more interested in being with friends than family.. oh well..

• Greece
24 Jan 17
@katsmeow1213
They feel like the friends understand them better at this age. One day when we become adults, we all reach a point when we miss all those nice family activities and trips that may have felt differently back then. He is definitely having a good time, but he is a teenage boy, he has to react somehow.


• United States
28 Jan 17
My parents would never let me stay home alone. Even if I wouldn't like the trip, I had to tag along.

• United States
28 Jan 17
My kids stay home alone a lot due to our work schedules. It's not usually for extended periods of time, just a few hours.. but they know the rules about being home alone and I trust them.

• United States
29 Jan 17
@katsmeow1213
I meant overnight. :) Or a vacation. I wouldn't be allowed to stay home by myself. As a kid, I did stay home alone for a few hours as my parents' worked. But during the night, I would be a chicken - still am just a little.

• United States
29 Jan 17
@infatuatedbby
I don't know, I think he'll be okay, but will have a chat with him about it before we go. Hubby and I went away for one night and left the kids alone.. but it was only one night and all the kids were together.. and my oldest was still living at home at the time.



• United States
24 Jan 17
Yes they sure can. It's really funny how my daughter actually wants to go, I was almost sure she wouldn't want to either... so sure that I had actually booked a hotel for just me, hubby, and the younger 2 boys.

• United States
24 Jan 17
@katsmeow1213
That is too funny! Glad she surprised you. Hope you have booked a room for her, too!

• United States
25 Jan 17
@DianneN
Yes, I booked a room for 5. I go for bookings where you don't have to pay in order to book, so if I change my mind or our plans change I can cancel and not worry about being refunded.


• Bunbury, Australia
24 Jan 17
I think I'd be inclined to leave him home. No point in all of you being miserable.

• United States
24 Jan 17
That's what we're thinking too.. I just wish he'd have an interest.. but he's growing up too fast!

• Bunbury, Australia
24 Jan 17
@katsmeow1213
He'll get past this and one day go back to being the lovable son. But you might need to wait a few years.


• United States
24 Jan 17
@JudyEv
Oh yes, I know. My oldest has become a good person once again, and he was a giant pain during his teen years... I think probably worse than my current 14 year old!

• United States
3 Feb 17
When my older boys were in their teens the did not want to vacation with us as a family. I let them stay home and my younger sister kept an eye on them. That was much better than hearing them whine and complain every second of the day.

• United States
4 Feb 17
Well.. our plans have changed again, and this time he will be coming along as they changed due to him.. so..

• Green Bay, Wisconsin
24 Jan 17
When I was a kid, we had no choice. We went whether we wanted to or not. My brother hitchhiked home one year and scared my parents out of a few years of their lives I think. We didn't take vacations as a family when my kids lived at home, but I'm sure they would have had no choice in the matter either had we had the opportunity for a vacation. I hope you're making a wise decision in allowing him to stay home.

• United States
24 Jan 17
If he's not going to enjoy it, there's no point in forcing him to be miserable for a week. Teenagers are mostly moody due to feeling they have no control over their lives, no choices in any decisions. When it comes to whether or not to go someplace, there's no reason not to let him make that decision for himself. I tend to pick my battles with my kids.. there may be something down the road I have force him to do.. so it's a trade off.


• United States
24 Jan 17
Nope.. their world revolves around them

• United States
24 Jan 17
Well, forcing him to go would make the trip miserable for the rest of the family. As long as he will have his older brother checking in on him quite regularly, then I would be OK with letting him stay home and have a list of very strict rules for him while he is alone.

• United States
24 Jan 17
He understands the rules about being home alone... he is home alone regularly, but not usually for very long. In May hubby and I took a weekend trip and left the kids home alone for a night, they were fine. This time he'll be alone, but as I said, my oldest son lives nearby.. and he'll have the dog to keep him company.