OMG I Totally Messed Up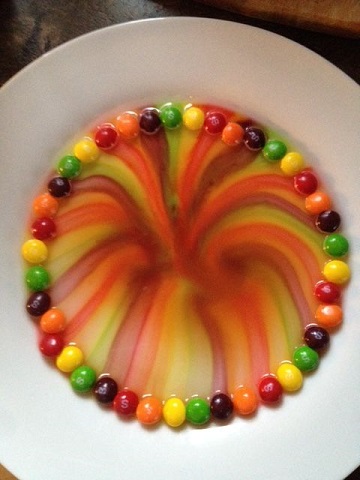 Orangeville, Ontario
October 8, 2017 3:25pm CST
I just sat in the parking lot at the bank and cried for 20 minutes. I totally messed up when making the credit card payment for the bed we purchased. I was so "happy" we hadn't broken the bank re-decorating the room and buying a new bed (a bed which, by the way, has been wonderful to sleep in - I am so comfortable, my husband doesn't toss & turn, OR I just don't FEEL him tossing over. He got up at one point and didn't even know he had gotten up. And the pain I had in my leg all day Friday, disappeared after the first night in the bed.) I was grocery shopping and thinking about some additional curtains I had ordered. I had been transferred to an actual store who is shipping me the curtains. I have no receipt or email from them. I thought I would check my bank statement to see what the store number was so I could call and check on the "order". When I checked my credit card statement I saw that instead of paying $2,900.00+ for the last statement which included the purchase of the bed, I only paid $290. How could I make such a mistake? I never make mistakes like that! I ran back to the bank thinking we are being charged interest by the minute only to find that I don't have enough money to cover the total statement (which I realized when I got home is not overdue yet). So... I'm broke. I paid what I could leaving about $50 in my bank account and had my husband pay the rest out of our joint account, which is overdrawn now. I'm so mad at myself, and devastated. I'm happy with the bedroom but mad at my mistake. It's not the only thing that caused me to cry in the parking lot. I just argued with my husband over our oldest daughter who has now decided to wait until spring to buy a vehicle. He has to get stern with her... but won't. She leaves stuff lying around for weeks that I eventually have to pick up, she goes from work to her boyfriend's without a concern as to whether someone may need the vehicle that belongs to US. My husband takes the other vehicle to work and if I need it I have to call him to bring it to me. A car I bought with my inheritance money. I'm so over all this. Pretty obvious I won't be running away from home anytime soon, if only for a couple of days.

Sorry for the rant but I have never EVER made a mistake like this. Every time I do something like forget to turn the oven or stove off, someone says it's time for me to be put in a home. I know they're joking but deep down inside I feel my age is catching up to me and I'm starting to lose it. Ah well, next time someone makes that comment about putting me in a home, I will yell at the top of my lungs that we can't afford it.
6 responses

• United States
8 Oct 17
There is a first time for everything. Don't be so hard on yourself. It has happened to me before. It is a painful mistake and it leaves you feeling like you could vomit for days on end. Just keep on track of things and move forward. As to your daughter, sit her down and have a good long talk with her. If she doesn't change, ask her to move out. As hard as it is to think about, it is harder on you and your husband to have to live with someone who clearly is only thinking of themselves. I send you big hugs lady.

• Orangeville, Ontario
8 Oct 17
I think I'm more upset that as life goes on, nothing gets better. I contribute money yet don't get anything out of it. Yes, I got a new bedroom... which I paid for and was a looooong time coming. But I bought two vehicles over the course of 20 years, yet I have no vehicle. As for my daughter, I can't talk to her. She just gets angry and curses at me. My husband has to grow some balls instead of being the oblivious pothead that he is. It's bringing back the stresses of the summer because my younger daughter is home for reading week and she is the one that told me, and she is the one complaining about her older sister, and I am having to hear it all this way. My older daughter and her boyfriend are actively looking for a place to live. I know that for sure. But I am going to have a talk with him. He'll listen to me.

• United States
8 Oct 17
@patgalca
lady I feel your stress! You need to get this resolved soon. I hope the boyfriend will take matters into his own hands and get done what needs to be done. As to your husband growing a set, good luck with that. If you are crafty, make him a pair.

• United States
8 Oct 17
So you only paid 10% of the balance on your card? That's not good but if you'd paid the whole thing apparently you would have been overdrawn. Maybe it's a good thing that you made a mistake! Take a big step back and look at the situation objectively, pretend it happened to someone else then give them your best advice. Then follow it! You'd probably tell them to stop catastrophizing everything. At least you'll sleep well tonight!

• Orangeville, Ontario
8 Oct 17
Actually, if I had paid the full amount, which I could have at the time I paid the bill, I would not be overdrawn because I have been making some small donations through paypal that I wouldn't have otherwise made. Lesson learned.



• Midland, Michigan
9 Oct 17
I think it's better that you underpaid the bill rather than paying the larger amount on the wrong bill or something like that. It's better to pay what you can afford. I'd like to get to the place where I can save up the money before a larger purchase, but I'm not there yet and have to deal with the interest at present.

• Orangeville, Ontario
9 Oct 17
I always pay my card off in full otherwise you can never catch up on the interest unless you overpay at some point. I did have the money but thinking I had paid it off I spent some more on something else. It's all good now though. I'm just broke is all.

• Midland, Michigan
9 Oct 17
@patgalca
Ahh. I thought you'd already ordered the other items previously and just were waiting for them, unless I read that on a different post earlier.

• Orangeville, Ontario
9 Oct 17
@MarshaMusselman
I am waiting on more curtains. The store I bought them from only had the one pack of two. When I called the Bed, Bath & Beyond centre it was in the U.S. In order for me to pay Canadian dollars they transferred me to a store in Canada that he found had the item in stock. The store manager called me back and we made the arrangements to ship them to me. I haven't received them yet, have no record of the purchase other than what is pending on my credit card statement. I now know the store number and will call tomorrow (holiday in Canada today) and see what's up.

• United States
8 Oct 17
Even though you're understandably upset, it 's good you stil have your sense of humor. Do you have Fibro? Maybe that could explain the mixup. I can relate.

• Orangeville, Ontario
9 Oct 17
Yes, I have fibro and I am getting bad with the fibro fog but I do think part of it is aging (though I'm not yet 55). The boyfriend just happened to stop by tonight before my daughter got home and when I grilled him he said that they are still actively looking for a car. I'm just a freaking middle person who gets all the sh*t thrown my way.

• St. Catharines, Ontario
8 Oct 17
Maybe Elusive Butterfly is right about giving elder daughter the boot. Good luck.


• Orangeville, Ontario
8 Oct 17
She and her boyfriend are actively looking for a place. I think they want to buy some land and a trailer and live in the trailer until they can afford to build their house on it. But I would never kick my kids out of the house, especially out of anger. My husband needs to step up to the plate.

• St. Catharines, Ontario
8 Oct 17