Anybody thought of what's gonna happen to us in the next 10-20 years?

Philippines
8 responses

• United States
20 Dec 06
I think terrorism will continue to rise, we will probably have another major war, more severe weather across the world. It will be some difficult times

• Philippines
24 Dec 06
I guess that's possible. As for weather, it's already happening. I just wish there's a way to counter or contain nature's wrath.

• Singapore
25 Dec 06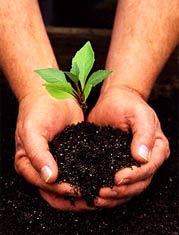 Sadly humans are a bunch of creatures that cannot see beyond their immediate problems. THe only way to survive is to tackle problems early before they get out of control. Terrorism was not tackled early enough and look at the mess the US is in now. We should learn from our mistakes and tackle the threat of climate change early.

• Philippines
25 Dec 06
I agree. And it would be a good thing to start within ourselves. We can contribute to the cause by doing our part.

• Pakistan
20 Dec 06
population growth,global warming,depleting resources etc r major issues but they rnt that hot i mean in 20 yrs theres not gonna b that big a crisis coz of em....so chill out man ya but global conflicts n growing hostilities n weapons of mass destruction r realy frightning issues

• Philippines
20 Dec 06
global warming is a real issue dude. As the earth 's temperature continue to rise, the earth's climate gradually change. Ice melts meaning higher water levels and stronger typhoons. There are also a lot of major issues regarding global warming. As for population growth, I guess it wont matter as much in 20 years it will probably after 80-100 years lol.

•
24 Dec 06
What scares me is the displacement of populations which will happen whether we accept it or not. Most people bury their heads in the sand, you can tell because discussions like this get hardly any response on mylot. I am quite amazed by this really. I was hoping to educate myself and be interested in what people have to say. But the majority of discussions are trivial, and more annoying, people do not check their responses before posting them, their grammar and spelling sometimes is impossible to understand. I am glad you are having this discussion. I hope more people respond!!

• Philippines
24 Dec 06
Thank you for your comment. As for commenting, I take it a point to check my postings and respond whenever I get the chance. In your opinion, how serious is our population problem and why did that certain issue bother you the most?

•
24 Dec 06
I commented on this as I feel this will be the biggest problem when certain areas of land have been exhausted of all their natural resources or are under water. People will then need to find other places to live which will cause conflict and war over land. Although it may sound far fetched, I do believe it will happen. I have children and I worry for their future. We need to fight the governments that still refuse to do anything. Another way is joining Friends of the Earth, their website is www.foe.co.uk

• Philippines
24 Dec 06
Actually, when I think about it, I guess you're right. People will eventually fight over land and resources when there's almost none left. The part about "land under water" also bothers me as it is clear that it's already happening. Stronger typhoons, flash floods, increase in temperature, etc. I'll look into that website. Thanks for the comment.

• Philippines
27 Dec 06
i think war would be inevitable.

• Philippines
28 Dec 06
yep, there's no escaping that.. i just wish we can somehow minimize the casualties. well, i can dream can i? :)

• United States
25 Dec 06
I think about it all of the time, and it's really scary as Hell. I mean, here I am right now working on my college degree and looking to get a job. But, maybe I should be looking for a mate, and some cronies to start my barbarian tribe with, build a cache of weapons and learn how to survive in the wild--assuming that if society collapses we aren't all nuked or something. It's crazy, we can't let ourselves be overcome by fear, but we need to start changing things and be prepared to make great sacrifices.

• Philippines
25 Dec 06
To tell you the truth, I too am thinking similar things like building my house on higher ground and elevating it even to greater heights so that when a great flood comes I'll be ready. I even thought of building a gigantic ship like Noah. I believe you're right about not letting ourselves be overcome by fear. We can actually prevent these horrible things from happening by starting within ourselves.

• Pakistan
25 Dec 06
What i personally think is that the superpower would have changed and that the centre of the world would be Asia,and the hezbollah, hammas and Iran will have to play a greater role,Russia,India and china will rule this world

• Philippines
25 Dec 06
Hmmm..pretty interesting insight. May I ask how that will happen? Can you give out some key points?


• Philippines
24 Dec 06
Maybe so, what do you think are the reasons for that? Can you give some examples?