J. K. Rowland and the Harry Potter Books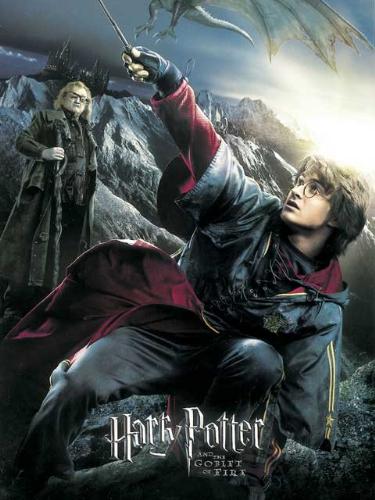 United States
April 6, 2007 1:45pm CST
I don't know if it has been already said and I do not care who you are. READ HARRY POTTER! I do not care what you think about the genre or the movies you have gosta read the whole series. You must. All agree that the Harry Potter novels are future classics. Even Stephen King loves em. This is fantasy at it's best and most whimsical. Truly a delight. Just imagine if these books were around when you were young.
4 responses

• New Zealand
6 Apr 07
I agree with you that these books are amongst the best written in their genre. They're entertaining, they make you keep on reading (even when you're tired) and they have interesting characters and plots. Since I read the first three we've all waited eagerly for the next one to come out and usually read it in a couple of days.

• Philippines
8 Apr 07
I like Harry Potter books, they're a good read. I own two of them, the Goblet of Fire and The prisoner of Azkaban. I do own some Harry Potter ebooks also, but I prefer the paper novels. I really love going back to a book, make random chapter readings. And it is a interesting story. I don't know why people don't like Harry Potter. It's a fiction book and it's a good read.

• United States
8 Apr 07
I have to agree!! I'm a 40 something mom who has read all the books in the series and seen all the movies. My daughter was a 'tween at the time the first book came out and bugged me to read it for over 6 months before I finally did. And I loved it! I never really liked Dungeon's and Dragon's when I was younger, and thought that Harry Potter would be like that kind of fantasy. They are very addicting and the movies are so close to the books!

• United States
7 Apr 07
That's interesting.. I'll have to consideer it.. tried years ago couldn't get into it.. I probably would like them tho.. the movies are pretty good and the books are usually better..