Microwave baking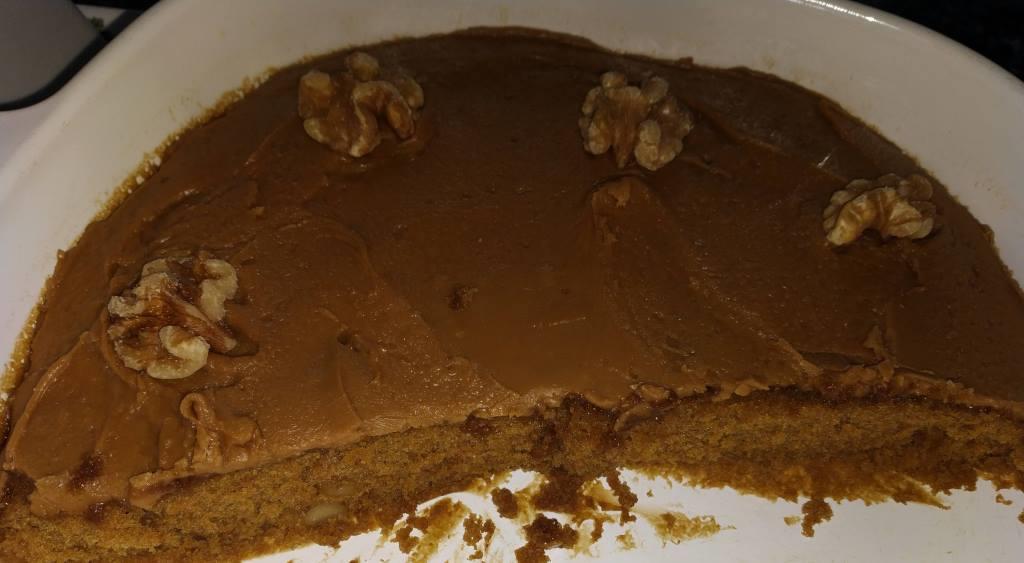 United Kingdom
July 22, 2021 7:58am CST
We are in the process of removing out old cooker and replacing it with something totally different.This is taking a little while so for now we have only some plug-in appliances. Luckily we have a slow cooker, a microwave (opposite ends of the scale!) and a single induction hob so we are managing OK, but the one thing we can't cook very well is anything that needs an oven. At least that is what we thought, but I have been doing a bit of investigating and I found a recipe for microwave coffee and walnut cake so thought I would give it a try. It turned out really well and disappeared in no time! So fast that I didn't get a chance to photograph it until it was half gone! Here's the recipe in case anyone else wants to try it All rights reserved. © Text and image copyright Fleur 2021.
https://www.bbcgoodfood.com/recipes/microwave-coffee-walnut-cake
7 responses



• United Kingdom
22 Jul
We use ours quite a lot for re-heating food (because I like to cook a big batch of something so I don't have to cook every single day - and also because my coffee always goes cold before I finish it!!) and also for making 'baked' potatoes, and sometimes boiling eggs (in a special gadget) but not so much for other things. I suspect many other people do the same, but in fact you can do far more. Risotto works well, and scrambled eggs.

• Switzerland
22 Jul
@Fleura
Well, my husband does not even want a risotto made in a non sticking pan... you can imagine that the microwave was only used to re-heat a few things, not the pizza because it's not good re-heated in the microwave, mainly lasagna and stuffed crepes. I take them out a few hours before serving and re-heat in my oven.

• Philippines
22 Jul
I love to own a microwave one day I will buy one and a oven too cause I don't have that kind of appliances.



• Bunbury, Australia
25 Jul
I know many people make all sorts of things in their microwaves. Ours mostly does defrosting and making coffee.

• India
23 Jul
I do not own a microwave and have no plans to get one. I do steam heating if I have to heat left overs. I have a cooking range that bakes as well.

• United Kingdom
23 Jul
We have just got rid of an enormous gas range, the type that is permanently on. It did keep the kitchen a bit warmer than the rest of the house in winter, but made it unbearably hot in summer so for the last 3 years we turned it off for 3 months anyway.

• India
23 Jul
@Fleura
We light it when we want to and so no issues that you have faced.

• United States
22 Jul
Thanks for the recipe. I haven't attempted to make a cake in our microwave, but this recipe may push me to do so