How to spot fake bills in your country?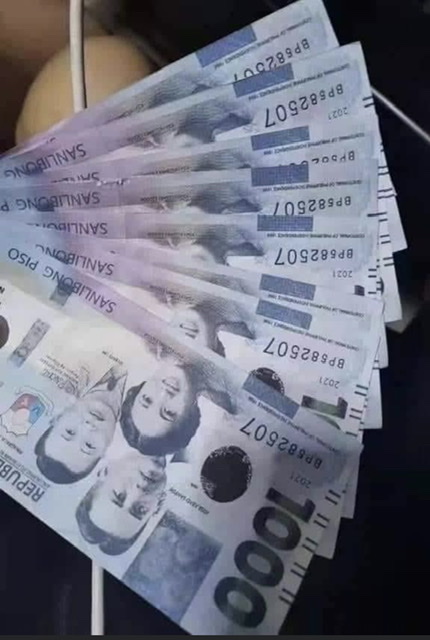 Philippines
April 24, 2022 7:27pm CST
I got a message from my sister about fake 1,000 peso bills circulating around the city. I can't believe these people! Why can't they do better things in their life?! I worry about my mom. She has a small shop and her eyesight isn't really good. What if someone pays her with some fake bills? Arghh! I had an experience with a fake 100 peso bill before. And what worse was that I withdrew that money from the ATM machine. I didn't notice it was fake until I paid the the cashier with that money. She politely asked me if I had another 100 peso bill and I just gave her another one. I mean who would have thought atm banks would dispense fake bills? Are fake bills a problem in your country? I hope you don't have any fake bills story.
10 responses

• United States
25 Apr
If you're holding them, how do we know they're real? You wouldn't give your mom fake money, would you?


• United States
25 Apr
@sol_cee
Banks here might give out fake bills. Years ago one of my friends owed me $20, so we stopped by his bank so he could get me cash... When he came out he was waving the bill around and handed it to me. I'm so used to checking bills to make sure they're real that I checked that one without thinking about it and then told him it was fake. We went back into the bank to complain and the bank president tried to say I was trying to give them fake money. I asked her to call the police but she kept telling us to leave the bank. I told her the only way she could make me leave the bank was by calling the police... Finally, she did call the police. I waited at the door for the police to show up. When the officer walked in, I handed him the bill and told him the bank gave that to us... The bank president started yelling that I was lying. I told the officer to check the bank cameras and he'd see we got it from the bank. The bank president didn't want to let us see the video but the policeman said she was obstructing justice so he'd have to arrest her if she didn't let us see the footage... After he saw the footage, the officer told the bank president to give us a real $20 bill and he'd take the fake one.

• Roseburg, Oregon
25 Apr
@DaddyEvil
I am glad you got a real $20 bill for the fake one.




• Rockingham, Australia
25 Apr
We don't seem to have fake notes here very often, thank goodness.

• Guangzhou, China
25 Apr
I don't know how to tell the fake bills. But in fact in the past I hardly would get fake bills. Nowadays we don't even use more cash as we get used to pay by phone. In your situation, I see in the past the stores would have the little X-ray device to scan the banknotes and this is how they identify fake bills.

• United States
25 Apr
I suppose it is a problem here but luckily I have never come across any that I know of that is



• Switzerland
27 Apr
@sol_cee
The country with more fake bills is the United States. Most fake American money comes from Peru, they are very good in counterfeiting bills. They do not even check the $1, 5 and 10 in their stores. It is the same in Europe, they do not waste time checking small bills.


• Zagreb, Croatia (Hrvatska)
26 Apr
that is so weird for atm to have it and sorry for your mum. older people can be target, sadly. in my case, not but some made on their own fake bills but was spotted on time. we have a reflecting code so we know it's real. awful times.


•
30 Apr
U.S. bills now have watermarks on them which make them harder to counterfeit. You hold them up to the light and the face on the bill matches the watermark. There are other safety features imprinted on the bills too. I'm sure there are still some circulated though, but not as common. Merchants here have special pens they use to verify the bill is not counterfeit.