Damn Socialists trying to take over our Country. Part 2.

Walnut Creek, California
September 20, 2022 9:45am CST
This is Part 2, because I don't have time to write Part 1. Change.org sends me "petitions to sign" and then, if I do (I do occasionally, but not that often--it's often a petition to let some criminal out of prison), they send a follow up with a request for money, which I delete. Today's Change.org email came from Michelle Obama. She is trying to get people to sign up their Friends and Relations to vote. That could give an advantage to Democrats, as it did in the 2020 presidential election. I waited for the request for me to sign some BS petition. It never came. I waited for the request for money. It never came. I argue that Democrats are trying to turn the US into a Socialist State by using class and dignity to their advantage. How disingenuous can you be, pretending not to ask for signatures on jive-monkey petitions or asking for money? The Republicans usually call Democrats Socialists, show (at least some) loyalty to Trump, and then ask for money. I will write more later. I have to go work at my damn Socialist (State- and County- funded) preschool now. Here's Michelle's words. --- Horse-- With less than 50 days until the midterm elections, When We All Vote, my voting initiative, is gearing up for our National Voter Registration Week of Action. It's a critical moment for us to register our friends, family, and community ahead of these important midterm elections. Historically, turnout in midterm elections is lower than the presidential election—but we know that if we work together, we can increase voter turnout. There's a lot to do over the next few weeks to make sure everyone makes their voices heard, and we need your help. Here's what you can do: >First, check your own voter registration right now. Next, get three of your friends to do the same. From Congress to your local government, there's so much on the ballot: access to health care, how communities are policed, the judges who make decisions in courts at every level, how this country combats climate change, and more. I know people sometimes wonder if their hard work is just a drop in the ocean—but I want you to know that every bit counts. Voting in every election is an investment in our future and takes us one step closer to securing a democracy that works for us all. We can't forget that. Will you help me and my team by checking your voter registration right now? It only takes a few minutes. Our vote is our voice. It's our power. It's how we can build communities where we can thrive. Thank you for all you do. Let's get to work. Michelle Michelle Obama Founder, When We All Vote
11 responses

• Olney, Illinois
20 Sep
I 'member when them Socialists first started attacking 'Murica with them 'Social Studies' classes in school I thought back then as I think now that they are full of bullshit.

• Olney, Illinois
20 Sep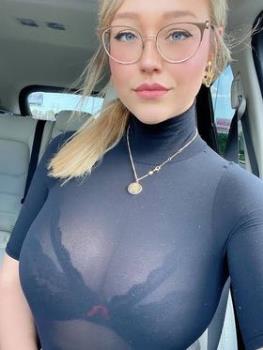 @TheHorse
I had a socialist message me on facebook wanting to know if I was down for a hookup and I don't know how she found out I know equipment but I figure I could probably hook up whatever she has and make a few dollars.


• El Paso, Texas
20 Sep
I didn't know we'd have to check to make sure we'z registered, I'z never checked yet they always let me vote, hmmmmmmmmmmmmmmmmmmmmmmmmmmmmmmmmmmmmmmmmmmmmmmmmmmmm


• El Paso, Texas
20 Sep
Yep, I izz. A registered WATT????

• Marion, Ohio
21 Sep
Some places have wrongly removed voters. But if you voted earlier this year you should be fine


• Boise, Idaho
21 Sep
What I love is trying to get rid of the ones I get from Trump. Did you know that you really have to watch? I don't give money but I have heard that once you do give money to him(haven't heard of it happening anywhere else) and it even says on the email that it is a one-time thing, that you will continue to have money taken out. I find that to be stealing.


• Boise, Idaho
21 Sep
@TheHorse
.........Just one more thing that makes me wonder about that man.

• Walnut Creek, California
22 Sep
@celticeagle
He could be running against our Governor in the next Presidential election.


• Chile
20 Sep
In my country most of the time voting is a duty. And I agree. I have seen there riots made by people who won´t register to vote. If you want changes (or not) you have to vote in a civilized way.


• Chile
20 Sep
@TheHorse
I believe that besides some reasonable needs, they like to riot. Student here, in many schools are not having classes. They don´t let anyone in or out and they don´t seem to have clear what they want.

• Walnut Creek, California
20 Sep
@marguicha
I don't know when the last time we have a real riot here was. Most of our riots are just young people looking for inexpensive sneakers and other items. Does Trump's January 6th thing really count? I'm not 100% sure.





• Marion, Ohio
21 Sep
I think once you turn 18 unless you have certain crimes on your record you should automatically be registered to vote.


• Marion, Ohio
21 Sep
@TheHorse
That would solve some of this bull crap. Like removing people from the the voting registries.

• Walnut Creek, California
22 Sep


• United States
21 Sep
Ha! She sure fooled you!!

• United States
20 Sep
vote, vote, vote, vote, vote!! Like your life depends on it, cause it probably does


• United States
21 Sep
I'm glad to see that you and Michelle are on a first-name basis.