Question: What was the most monotonous activity you ever did as a child?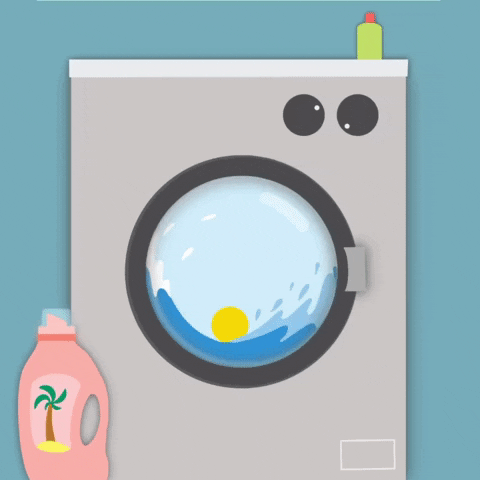 Philippines
February 5, 2023 6:47am CST
Laundry was the most monotonous task I ever had to complete before. Thankfully, washing machines were invented and are still in use today. If I didn't wash my clothing, my mother would be furious. I began this home task in my freshman year of high school. Image Credit: media4.giphy.com
7 responses

• United States
5 Feb
I never washed my own clothes until I was 25 years old. Even after I moved out of mom's house, I still took my dirty laundry to her to wash for me. Most people would probably say seeing me reading books for hours at a time was the most monotonous thing I ever did. I read more as a kid than I do now.

• United States
5 Feb
@MrDenata
She said it didn't take any more to do my laundry than it did to do hers.




• Indonesia
5 Feb
@May2k8
LOL, how are you? Where have you been? Busy with work?




• India
5 Feb
@DaddyEvil
I somehow feel sweat stink needs to go...I do mostly pants and underwear, bed sheets. Not shirts etc. Sometimes towels...I soak them in Surf plus Dettol, and hot water. Then after an hour, they all get the privilege to tumble in the machine for some time. After they have been to their Disney world, I again use Comfort for fragrance, and rinse in the machine. After this, the clothes are dried for two days in sunlight. I kinda feel sun god has special powers to kill any bacteria or fungus or virus that may have survived all this. After this, ironing. Final touch. The heat should do the job, I feel. I am old, I am fastidious...but as you can see only the clothes ...that can really stink.

• United States
5 Feb
Washing machines do fine without a person doing extra stuff to most clothes unless there's a bad stain or something.


• El Paso, Texas
5 Feb
When I was young I hated doing homework, it always seemed so boring.

• El Paso, Texas
5 Feb
Oh yeah, me too but now I have the option as to whether or not I am willing to do those chores
@vandana7



• Rockingham, Australia
6 Feb
I find vacuuming mind-numbing so I guess that's boring. Certainly washing machines are a great invention.


• India
6 Feb
Vacuuming is delightful...I have a tendency to scream my guts out when I am doing grinding of some idli (breakfast out here) batter, vacuuming and of course, bathing...nobody can hear my wrong notes..LOL And some of your western songs of course...they are so naughty...you don't want others to hear you sing them, and yet...they have to be sung sometime...

• Rockingham, Australia
7 Feb
@vandana7
It's funny but I never sing. Or very rarely.