Good morning, friends.Cold.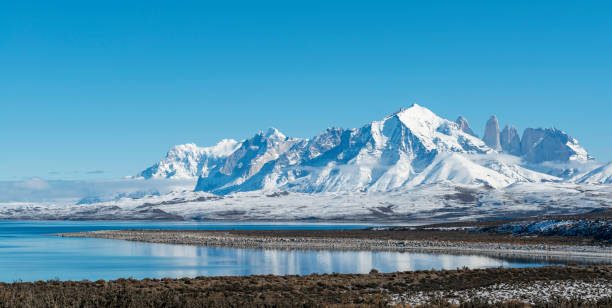 Chile
May 26, 2023 9:03am CST
Who would have guessed that this sunny morning would be so cold! I am in bed still, with my nose frozen and dread to go to the kitchen for a cup of coffee. I wonder if I should wash a load of clothes. I´m sure that they won´t get dry although if we have the wind we had yesterday I could dry with the wind. I live in the first slopes of the Andes mountains. After a long time of watching dry mountains when I open my front door, now I can see beautiful mountains snowed all the way down. The nearest pass to Argentina is closed and it seems that it will be closed for at least a week. The winter is starting although it is still fall. I imagine most of you are basking in the wonderful spring weather. I will now get up to turn the heaters on. See you later

9 responses


• Chile
26 May
Allergies are a pest. I started with them when I was a teen.

• Chile
26 May

• Switzerland
26 May
@marguicha
I never had when we lived in Monte Carlo, but when we moved here in 2006 allergies started.



• Chile
27 May
It never snows where I live. But we can see the snow on the mountains.

• Atlanta, Georgia
27 May
@marguicha
I would be happy with that. I don't like snow.

• United States
26 May
Spring is nice except for wearing a mask all the time to combat pollen allergies. But a mask is better than a constantly running nose and coughing/sneezing all the time.

• Chile
27 May
I even got an allergy to masks. Now I got out some ancient thin fabric hankerchiefs for my runny nose.

• Marion, Ohio
26 May
Enjoy the view. But stay warm

• United States
26 May
Yes, it's warm here with no rain. We actually could use some rain. This is a holiday weekend -- Memorial Day is on Monday -- and many people will be out barbecuing and doing other outside activities. It's actually a very somber holiday as we honor those in the armed services that have passed.

•
26 May
We have been down in the 40's at night which is cold for the beginning of summer. But the really hot temperatures are on the way. I hate it when it is sickeningly hot.


• Chile
26 May
It is. But when it doesn´t snow we are very sad. Our mountains are life in many ways.

• United States
26 May
The mountains are beautiful. A couple of nights ago they had the story on TV about the rugby team that crashed in the Andes. The movie made of that is amazing. I read the book as well.

• Chile
26 May
I saw the movie too. And I remember when they crashed and all the time that they were lost.

• Rockingham, Australia
27 May
How lovely to open your door and see snow-covered mountains. It must gladden your heart.