Was There a King David?

Canada
August 21, 2007 5:43pm CST
As I understand it, David was supposed to have been the greatest of the kings of Israel. Some time ago I was told that no evidence has ever been found that this man ever lived. Surly if David was the great king that the Bible claims, there has to be some proof outside the Bible. Can someone tell me where I can read about him, or get any proof that he lived? If not how can there be proof for Abraham, Moses and those others who lived long before him?
8 responses

• Philippines
24 Aug 07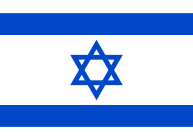 Hi! I found this portion of an article very interesting... The earliest records of the Israelites were written on papyrus, rather than clay tablets that were used by other cultures at that time. Many of those papyri have been destroyed. The ancient Israelites, while they loom large in our eyes, were a small city state for the most part. There is little proof of the use of slaves in Egypt or of the Exodus, of the conquering of the Canaanites by the Israelites or of King David's reign. But absence of proof is not proof of absence. It only takes one find to change that picture. For example, until 1993 there was no proof of the existence of King David or even of Israel as a nation prior to Solomon. Then in 1993 archeologists found proof of King David's existence outside the Bible. At an ancient mound called Tel Dan, in the north of Israel, words carved into a chunk of basalt were translated as "House of David" and "King of Israel" proving that he was more than just a legend. http://agards-bible-timeline.com/q9_historical_proof_bible.html One thing more, the fact that Israel's flag consists of "the star of David", meaning that King David was indeed part of their history...

• United States
28 Aug 07
...just a note... to me the pyramids are proof of slavery in Egypt! :) - This was a great discussion! Some great info!


• India
23 Jul 08
David existed as per Jewish, Christian and Islamic Beleif. The Zabur ( Pslams ) was given to David (Dawood) as per Isalmic view. David lived before Prophet Moses.

• India
28 Aug 07
Hello pose,Thanks for your post,I am a Hindu myself but respect every religion and therefore I had read the Bible throughly few years back, and maybe your question specific answer is the link below www.ucgstp.org/lit/gn/gn039/ancient.html

• India
28 Aug 07
I do not see reason to doubt the historicity of David just because there is no other sources outside of the Bible.

• United States
22 Aug 07
Grr, can't wait until I can copy and paste. I would give you the direct link but maybe if you searched this site you will find it. The site is aish.com and they have an article on their site about unearthing King David's palace..

• Thailand
22 Aug 07
Outside of the Bible there is no evidence that supports the idea that King David ever existed. The Bibles record as a history book is rather iffy so with out something to substantiate it I would have to say his existence is doubtful.

•
13 Jul 08
The main reson the tomb of David can not be found, and no writen record other than the bible can be found is becouse people are looking for him in the WRONG languge. this may come as a suprise to most but king david was real and his name can be found as well as Solomon, Abraham Moses and other biblical patriarchs, But they must be looked for in a diferent languge. I will show you one of the greatest myseries that 99.99999% oh mankind does not know. To find him you must look for him in the Egyptian languge. Why? this will be a shocker. The Isrielites were not slaves in Egypt, they were what could be called "guest workers" but more acurately they were a mercenary force, and king Davids linage were Egyptian royaty. Egypt was devide with two kingdoms, Lower Egypt was ruled by an Egyptian Pharoh, and upper Egypt was ruled by Hebrews. When Joseph as you remeber was sold into slavery he was eventualy elevated to second only to Pharoh, and half of Pharohs kingdom was given to Joseph, and his desendents. The hebrews were know in this time in Egypt as the "Amo" and to historians as "the Hyksos Pharohs" of Egept. The reason this was alowed to go on is because it was a security agangment. The Hebrews were worriors, they were a buffer for Egypt, they provided a mercenary force for the Eygyptians and had atonomos rule. But then a Pharoh came along that saw them as a threat, he said the hebrews now out number the Egyptians. So what he didwas not make them slaves, but he disarmed them and made them day workers. they were not slaves as they were paid workers, but this was not exceptable to the hebrews. The second thing I must mention here is why there is no record of the "exodos" in Eygiptian records, as they were great recod keepers even when it was not favorable to them. So where is the record? In the Egyptian it was know as the "Expolsion of the forien kings". The Egyptians Expelled the Hebrews, and the reson given in the Egyptian record for Pharoh sending his army after the hebrews is, that when they were leaving Egypt, they looted the cities along the way of food and gold and other wealth. Back to the point of Egyptian Verses Hebrew. The two languges are actualy very simuler, if we look at the linage of david and the patriarchs of Esriel and compare them to Egyptian we will see they are the same. Vowels in the two languges can be transcribed, e can be a and so on. the biblical hebrew name of Ez-ron in Egyptian would be pronounced "Esses-Ram" or Ramesses X The name Ram is the Egyptian Ramesses XI the hebrew name Ammin-nab-dab is the egypyian is Amen-Nes-ba-neb-djed Hah-shon = Amenem-ne-shu Salomon = Si-amun B-Oaz = Bas-Uas-orkan Obed = Amemem-Opet Je-sse = Har-siese David = Psusennes So you can see both the Egyptian and the Hebrew monarchy memic each other in cronological order. David and Psuennes seem to be differnt though so it will need more explaininng. I will need to bring in other names and atrabutes to tie them together. look at the term "city of david" and the well known "star of David", So David is asociated with a city and a star. as it happens there is a Pharoh of the 21 dynasty that uses the gliphs of both the star and city in his name. he was called Pa-seba-kha-en-nuit. The common greek name of this pharoh is Psusennes. So still how do we get the hebrew name David from this very long egyptian name? David must be a shortened name based on the star glyph. The word in egyptian for star is "Seba", but when the scribes translated this name into hebrew they saw this glyph and used another word that means star in Egyptian, the egyptian word Djuat also means star. The hebrew pronunciation of the name David is "Daveed", Only three hebrew letters make up his name, DVD or DUD, ther were no vowels at this time so the name could be pronoced DaVaD or DaUad "D" can also become a "T" simuler to the egyptian pronunciation of Dajuat. So the bilical King David (king Duad) was non other than Pharoh Pa-'DJUAT'-kha-en-nuit.


• Philippines
22 Aug 07
There are proofs that David existed and lived and history shows that he was king about 1010 B.C. Try searching from the internet or ancient history books. The Bible is complete from Adam up to the Lord Jesus who is the 64th generation and He came from David as Maria came from the family of David.