Do you remember any food that you have tasted by accident and decided

India
6 responses

• United Kingdom
21 Feb 08
LOL yeah, straight away I remember the meal because it sticks in mind so much it happened about 10 years ago, a girl brought me home to do me a meal I didn't realize she had taken a shine to me and it was quite awkward, stupidly naive I was thinking it was just a meal as friends, I valued her friendship nothing more oh well. Anyhow she cooked me a bolognaise but it was seafood! Unusual I know I forgot to ask what the main ingredient was until I put a piece in my mouth, I wanted to spit it out but decorum prevented that I found out it was squid! YUK! Never ever again, tasted like rubber, I left most of it, I think I hurt her feelings but I just couldn't touch it after the initial bite. eeeeeeekkkkkk

• United States
27 Feb 08
Kimchi ranks way up there as an unusual tasting food... When I was reading this I remembered when I drank a glass of milk and thought it was a soda and the reaction my brain gave me... like it was poison or something! Heh... anyways great post Thanks Zelo



•
21 Feb 08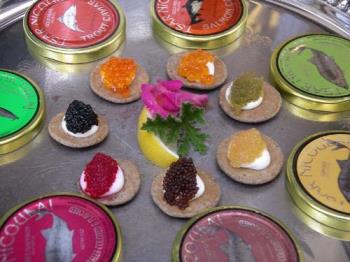 I've often tasted vegetables by accident and decided never again. What awful things they are and soooooooo healthy for you, what's that about? LOL I'm just kidding but that's the sort of answer I would have given had I still been 15 or so! Nowadays I am less fussy about eating healthy things but there are still quite a few things that I wouldn't touch with a bargepole. I tasted caviar once at a work party not because I particularly wanted to try what is basically fish eggs but because I had heard it was a delicacy from so many people and because it's so expensive I wanted to see what all the fuss was about. Well I have to say, it was the most vile thing I ever recall tasting and I had to make a quick exit to the toilets to spit it down the pan and flush that nasty stuff away. I guess it must be an acquired taste or maybe I'm just without class because it's not something I ever plan on trying again no matter how rich I ever get or what posh parties I ever have to attend!

• India
22 Feb 08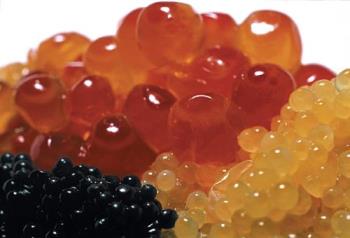 Thanks for making me reminisce my exerience.I have been reading about this caviar thing in the paper backs and always considered it as a delicacy and very expensive and is for the exclusive elite.I searched for the meaning of the caviar and found out that it is fish eggs and vowed to try it one day. But Anonymili Now I have become more inquisitive in a totally different way.lol


• United States
21 Feb 08
I accidentally ate raw mackerel. I love sushi and my friend and I were sharing a platter and I wasn't paying attention to what roll I was picking up. I was going for the Japanese Bagel and ended up with just a piece of mackerel draped over rice that had asparagus and mint leaves in it. Since we were in a restaurant I couldn't just spit it out so I was forced to swallow it. But never ever again will I ever eat off the same plate as someone who ordered mackerel. Yuck!