Have you ever accidentally thrown your debit/credit card in the garbage?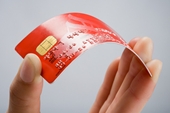 United States
July 30, 2008 6:29am CST
Hi, I did something very stupid tonight!

I left the house and went and got something to eat at Taco Bell. When I run just a short errand I don't usually take my purse. I just take my debit card, keys, cigs and cell phone. So anyway, I went thru the drive thru, got my food and stuffed the receipt and my card in the food sack. When I got home, I got all the food out and threw the plastic bags away.....Whoopppppsss!

Later on, I thought I'd go ahead and put my debit card back in my wallet where it belonged and I couldn't find it! I looked everywhere, half hysterical, on my desk, at the stove where i took out the food, everywhere. Then it dawned on me what I had done. And of course, I had already taken the garbage outside to the trash container. I ran out there, grabbed the bag out of the can, and there it was! in the Taco Bell sack....Thanks goodness!!! Have you ever done a stupid thing like I did before?? [i]Happy MyLotting, Char[/i]

10 responses

• United States
30 Jul 08
Honey, don't think you're the ONLY one that has ever done that. Mine was similar to yours except it was Hardees instead of Taco Bell. Took me 6 hours for the light bulb to come on & remember to check the bag. Fortunately that was the last can of trash I had taken out. Alls well that ends well!!!

• United States
30 Jul 08
Hi Marissa, Thanks for your response!

I'm glad to hear I'm not the only one who has done that!

When I'd realized what I had done, man did I feel stupid..I bet I make sure and don't do that anymore. lol [i]Happy MyLotting, Char[/i]


• United States
30 Jul 08
YES, once is a reminder for life. It was many years ago that I did it & I make sure NOT to put it in a bag anymore

• United States
9 Aug 08
Oh yesssss I've done that but worse. I was getting gas one time and had my military id card in one of the bags of trash that I had separated from the things I had bought (which I forgot I had put there) to throw away in their trash bin. When I went to get on the base, I couldn't find my id card and then it hit me what had happened so I went back to the gas station to search the bin and found it had been emptied into their dumster.

I explained my dilema and they ok'd my having to search it. Lovely. So I searched and searched for about 20 minutes and finally found the bag and got my id back!! Then I had to use their restroom to wash my arms and hands really good and even then I didn't feel so clean so I went home and got a good ole hot shower and a change of clothes. Never again has that happened and hopefully never will. ARG!! lol


• Australia
30 Jul 08
I haven't done that, but my daughter has done something similar - without a good outcome like yours! She was having lunch at McDonald's with friends, and when she'd finished she emptied the tray of rubbish into the garbage shute - including her wallet! She didn't realise what she'd done until much later, but when she went back to the store, nobody could find it. A real nuisance, as it had her driver's licence and all her cards in it. I did once put my wallet in the freezer, as it was in the plastic bag with some icecreams and I just bunged the whole thing in without checking! I didn't find it for a couple of days, so there was a bit of a panic in the meantime.

• United States
31 Jul 08
Hi my friend, Thanks for your response!

That would be horrible to lose your entire wallet! One card you can call just one place and cancel it and get another one. It's just a little inconvenient but can be done rather easily. A whole wallet is something else!

As far as you putting your wallet in the freezer.. that's funny! You must have had some cold cash there. lol [i]Happy MyLotting, Char[/i]


• United States
30 Jul 08
I can't remember throwing my card away, but I was at Costco's once, when you enter the store you have to show your picture ID. Mine is on my Costco American Express card. I showed my card, got my cart and started shopping. I had my keys in my hand and the card. I must have been in the store about 20 minutes, went to get something off of the shelf and my keys dropped. Mentally, I knew what I should have in my hands, when I picked up the keys, it was like OMG where is my card. I started back tracking to see if I could find it. There were a lot of people in the store that day, it was a week end. I went down every aisle, I was in the freezer aisles and look down on the floor and there it was. Boy what a relief. No one saw the card, thank goodness. Now I make sure I do not have too many things in my hands when I shop.


• United States
30 Jul 08
Thanks for your response!

I'll have to admit, I haven't done that one yet. My son almost threw his new debit card away awhile back because he thought it was junk mail and threw it away. I saw it when I was putting something else in the garbage and pulled it out for him. Boy was he surprised!

[i]Happy MyLotting, Char[/i]



• Indonesia
24 Aug 08
hi charray, you are lucky the scavenger haven't collect your garbage yet

i have never experience something like that. my debit cards and credit cards are always in my wallet. but in the past i used to do very stupidly with my laundry. i used to keep my wallet in my back pocket of jeans. and when washing my laundry, sometimes i forgeted to check the pockets before soaking it in water. so my wallet was also soaked and getting very wet. my cash, my id card and any paper stuff there were wet and some of them became unusable. unfortunately i hadn't had credit/debit card in that time.

• Canada
5 Aug 08
I used to lose my cards all the time, now I keep them in the same place so I know where they are but guess what my son will take my bank card and then he will lose it.