Does Anyone Remember The 1980's Singing Group - The Cover Girls??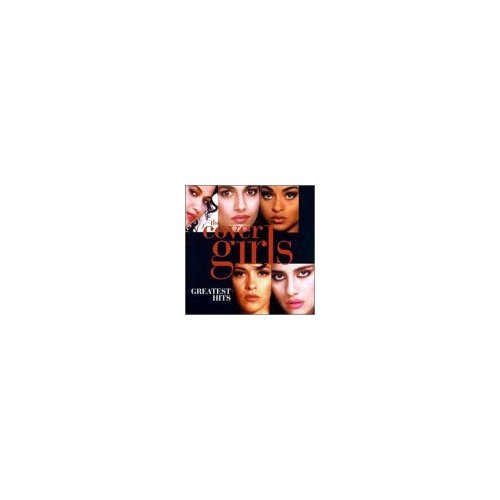 United States
August 15, 2008 7:50pm CST
Hello my fellow myLotters! Does anyone remember the 1980's singing group "
The Cover Girls
"? They sang the songs
Show Me, Inside Outside, My Heart Skips A Beat, We Can't Go Wrong, and Wishing On A Star
. Does anyone remember them or these great songs? I loved this group and the great dance beats. I think I am going to get this cd I found called "
The Cover Girls - Greatest Hits
".

Does anyone remember them or have you heard if maybe they are doing a reunion or anything? I miss that great music.

Have a great day and happy myLotting!

10 responses



• United States
16 Aug 08
You should try checking it out if you like dance music. They were very much like Expose. I loved all that stuff. I still listen to it. And I love Kylie Minogue. I know she is from the Land Down Under! I also loved Men At Work. Do they ever tour down there anymore?

• Australia
16 Aug 08
I will definitely check them out, thank you. Kylie is very big in the UK and has been for years. You're right - she's an Aussie, but based in the UK. I have seen Men at Work live. I don't think they are together any more, but the lead singer, Colin Hay, brought out an album last year, I think. He has a great voice.


• United States
16 Aug 08
Yes! I love 80s pop music lol. I should go check and download whatever I can find. I had some of those songs recorded on cassette tapes off a boom box, remember those? Here's the wiki site for the band: http://en.wikipedia.org/wiki/The_Cover_Girls and youtube has some of the videos

• United States
16 Aug 08
Oh yes! I had about 5 boomboxes in my day! I am all nostalgic now thinking about the 80's - I was in high school and dating my husband and got married - all in the 80's...

I am going to go look up the other groups I loved too! Thanks for the link to Wikipedia on them!




• United States
17 Aug 08
No! And that's weird because I loved the songs from the 80's (unless it was late 80's after my son was born, maybe I missed it.) Some of the songs you listed sound a little familiar, but I'm not sure. I have a song on the computer called 'show me' but it has the name of a girl as the singer, but I forget her name. Do you know some of the lyrics to the one you are talking about?

• United States
17 Aug 08
I remember some of those songs. They were pretty good. I like the 80s in general though. They had great dance music back then. I liked Expose the most from this kind of music.

• United States
17 Aug 08
I never heard of them, but I've always been more into metal and the hard rock. Although right now I'm in love with the early 20th century music, between 1900-1950. Especially the jazz--what we have today isn't jazz as it started out and I prefer the original style.

• Holiday, Florida
16 Aug 08
yes, now that you mention it. i kind of wonder what happened to them. maybe do a search. they obviously didnt care to keep up a singing career together. maybe they just quit to raise families.