Is The New Dora Doll too sexy"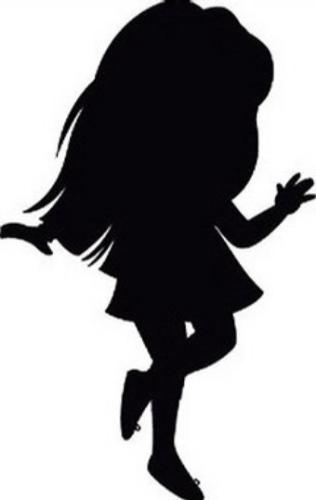 United States
March 17, 2009 11:48am CST
Dora fans, she gas grown up! Have you seen the new doll? See looks like a teen not a little girl. She has lost her baby fat. Her hair is long and flowing and she doesn't have her backpack? The lady's on The View were calling her Cora, Dora's racy sister.What do you think?
10 responses

• United States
17 Mar 09
it's not like she's got a d cup and a g-string on. i think she look exactly like what tweens look like now. i don't see her as racy or sexy as people are saying. does she have to stay chubby with a bowl cut to be ok for parents? because that's what i want for my daughter, to be fat with a bad haircut (sarcasm, for the ones that missed it). i swear, people, you guys are going to censor us into the grave. one person complains about prayer in school, so we lose that. someone complains about a video, youtube stops playing them. now we are complaining about a pretty girl on a cartoon.

• United States
17 Mar 09
Dora and school prayer are two different things. I didn't think Dora looked too sexy either . But then again , I am not a parent.But I can see their ppoint. Dirls are trying to dress just like their older sisters sooner and sooner. And there are plenty of cartoon characters that remain the same for decades. Look at the simpsons and Mickey Mouse. Why did Dora need a change? Dora is a choice, prayer in school is not. Not everyone practices the same religion . And ther are kids that are atheists. Trying to pot prayer in school would mean separating children into religiousOr your child would go to school and be taught a religion that isn't yours. sects . Bu

• United States
17 Mar 09
I think the point is being missed...the point is...why age her? Why not make a new character for the tweens and leave Dora as is for the little ones? Little ones are going to get confused. first they are watching Dora as is, and the next show is Dora as a teenager...what's up with that? Then as the little ones are watching Dora at an older age..they are going to start acting like she does or want to do what she does and they start acting out of age and the like. Plus...girls will probably pick a favorite and there goes the audience for the other...why does the creators want to make competition for themselves, with themselves!


• United States
17 Mar 09
I read about that too. I don't care for the character at all anyway, but many kids do and it is a crying shame that society or manufactures or whoever, can't leave kids their imagenation.. Now the little girls are going to be watching Dora nad then wonder "what's up with Dora?" when they see "their" Dora older right after they see her younger! Why can't they just let her be as is? Why not make up a new charcter for that older age group - and to the point.. at the age they have the new doll at... aren't girls pretty much on their way out of the doll stage or watching that syle of tv show? All this does is teach the 4-6 year old littlle girls how to act older.Good grief, we've had Bart SImpson in the second grade for 25 years or so...why can't Dora stay the same age? And then are they going to age Diego - isn't that her brother? And maybe they should make Barbie a burnet or black hair and while at it,,, kermit needs to be blue these days and Elmo can grow out of red and be pink and Big Bird - orange would be a good color and make him shorter too! I say just stop trashing kids childhood. If they were loosing an age group, that'd be different.. but for every single child that "grows out of" Dora as is, there are a couple coming into that age to pick up where the older ones left off.

• United States
25 Mar 09
Thanks for BR, Sara....I just hope they can give the kids some decencey... seems to be missing alot of that!

•
17 Mar 09
I haven't yet seen the new Dora doll, but i think i still stick to the old Dora which i love, i love her as a chubby and friend and happy little girl. But i still going to see what is this new Dora doll this weeked when we go to the toy shop. Happy posting.

• Philippines
17 Mar 09
wow.. that is something new to me. haha. never seen any of dora doll or what they call cora dolls. hmmmm... maybe whenever i go to malls one of these days, i'll try checking it up on toy stores... happy posting and happy mylotting!

• United States
17 Mar 09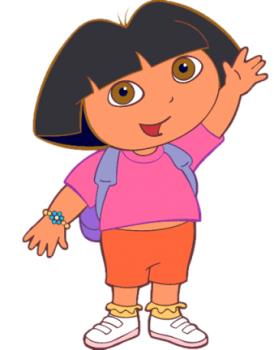 Here is what Dora used to look like

• United States
19 Mar 09
Ok, I have to kind of chuckle....I am the mother of three and they are all girls and they all LOVE Dora. My oldest is six and she's lost that pudgy/stocky toddler look. She's tall and slim compared to her two sisters and has transitioned from Dora, who still looks toddlerish, to Hannah Montana, who is a star and full of glitter and glam. I don't have a problem with the "tween" Dora, I say thank GOD because there is nothing for that age that's out of toddlerism and not yet into the teen years. They are either stuck with frankly babish characters or with characters that are slightly too mature for their age. I am glad that there is at last something that is not clad in skimpy releaving clothing and coated in glitter and makeup that would make a hooker blush. I say GOOD JOB Nick, way to think on your feet! I hated the Bratz doll crazy and refused to let my kids have them for a long time because they had that "smart aleck" look painted on and looked oversexed and underage. I think parents can be comfortable with Dora as a tween for an alternative. I like Hannah Montana, and iCarly, don't get me wrong, but if there were something else out there for my six year old then they wouldn't be my first pick since they are geared for a middle age audience not an elementary school one. I don't see her as racy, quite the contrary, I think she's stylish and cute...kinda like my six year old the mini-fashionista.

• United States
20 Mar 09
Thanks for your response. Question. Is the new Dora too old for your younger daughters? Will they be confused by the new Dora/?

• United States
25 Mar 09
I agree with you april, but still...why age Dora? Why not make a new character? Have her introduced on Dora show as her cousin or something...why confuse the younger kids about "why is Dora old there but not here?" Hanana MOntana.. a fav of my 9 year old GD, that whole things exhausts me... ever wacthed her show?... I half the time can't understand what they are saying, and the body movements and language are so over emphisized it is almost phoney acting and as Miley Cyrus.. sorry, I don't think any 15 year old girl needs to be in 4" spike heels, low cut, tight fitting, backless, near topless outfits!!!!! But that is what is out htere for the girls today...whatever happened to Judy Jetson! OR at least tone down the glitz and glam on Hanna and Raven and the rest.

• United States
25 Mar 09
Sorry I'm kinda slow responding. Uhm my two younger daughters are very accepting of the new 'older' Dora, they love her long hair. And as far as why age her instead of introducing a new character, why not? I mean my kids are excited because Dora is growing up with them. I think it's easy for kids to accept that a cartoon kid would grow and change because to them the character on TV is a real person. Young children have a hard time separating fiction from reality. I too think that Hannah should be toned down a little, but I also know that the intended target audience isn't six year olds it's fifteen year olds. The thing for me that makes me excited about the new Dora is that there really isn't anything for young girls that have outgrown toddler Dora but aren't yet ready for the Hannah Montanta's of the tv world.


• United States
25 Mar 09
Wow. Just when I thought there were still good cartoons around for kids - I see this.


• United States
22 Oct 09
Yes in a way. Instead of being chubby , she is slimmer. Instead of having short hair, she has long wavy hair. It is like she went from 5 to 16.

• Canada
19 Oct 09
This is the first I've heard of such a doll. I'll have to look for it to see for myself. I think there is a problem with marketing sexy things to children. I am not one who believes in keeping children naively innocent, rather I have a problem with the body images these dolls give to girls. They are a very bad example, since they don't look like regular human beings, and seem to promote a lot of sexy clothes.

• United States
19 Oct 09
The kids today don't really have a real childhood. They seem to want to dress and act like teens when they are 9 and 10.

• United States
20 Oct 09
I saw it at the store over the weekend. I can't say I'm that crazy about it, but I wasn't too crazy about the original Dora either... just my opinion. But I don't think she's too sexy. She's wearing normal looking clothes... how is that too sexy? Just the long hair? Compaired to some of the other toys kids are subject to these days, especially those Bratz dolls, I certainly wouldn't say this new Dora is too racy. But again, as I said, I'm not crazy about the idea of changing her. I don't think the kids will like it much. I think they're trying to advirtise to an older crowd, and I just don't think that's going to fly.