Obese Woman Sues Easyjet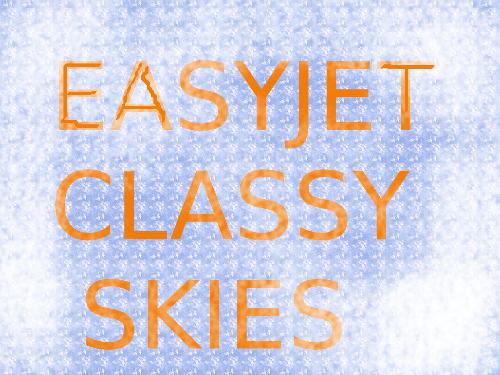 United States
August 25, 2009 3:56pm CST
Cheapskate European Airline Easyjet has made a name for itself for low class behavior and low fairs has made the tabloids again. * The story goes that the woman was told that she had to buy two tickets because she was "too fat to fly in just one at well over 200 pounds." Considering other stories I've heard of this individual airline, I am inclined to believe this story. Easyjet will weigh your luggage, charging for bathroom visits, and was talking about rationing toilet paper. * Easyjet was quick to retort that this was a hoax. Um...yes. Maybe, perhaps this incident was a hoax. But surely there had to have been enough smoke to have supported many a real fire for such a 'classy' airline with such a penny pinching bottom line.
2 responses

• United States
26 Aug 09
Well airlines are evil, that goes without saying. I must say though, if the person occupies two seats, they should have to pay for them. If I can't purchase a seat on a flight because it's occupied by some man or woman spilling into it, then the airline is LOSING MONEY. It's close quarters on planes, especially the cheap ones. If you want a larger individual seat, fly first class. Those are more roomy and cheaper than buying two coach seats most of the time.

• United States
26 Aug 09
The problem with that scenario is that the cheapo airlines keep reducing the size of their seats so relatively normal people don't exactly fit. Many are not twenty inches wide any more.


• United States
26 Aug 09
Is it just me or is service in most cases going out the Loo?