Do you bother with one liners?

November 26, 2009 6:13am CST
There are a few newbies here who start "discussions" like quizzes: Do you cut your hair? Do you wear makeup? kind of thing (Yes, you know who you are!

) Now, a short start-off is one thing, but when people start to reply - and then the poster doesn't bother to acknowledge it, doesn't that tell you one thing? How about MyLot introducing a new rule: If a post is one line or less, it can't be posted unless the writer clicks one of two boxes: A = Yes, I know this is short and it LOOKS like I'm just scamming the site for money and don't actually have any interest in the topic myself - let's face it who the hell cares if people get their hair cut or not - but I'm going to make up for it by faithfully replying, with 3 lines or more, to each response I receive. Or: B = The other one, followed by the disclaimer "... as a result of which, I fully accept that all my toenails will drop out tonight OWING TO THE FACT JAZZSUE HAS JUST PUT A HEX ON ME."

Have you ever discovered a one-line brainless thread, where the poster (not the respondents)has actually made it into something interesting further down the line? Because I haven't!
8 responses

• United Kingdom
26 Nov 09
If I asked if people enjoy quizzes I would be likely to mention which sort of quizzes I enjoy doing. I might ask if anyone has ever created their own quiz. I wouldn't just write one line. If I began a discussion on hair cuts I would mention I had my hair cut short when I was 14 years old and say that my hair is now fairly long. I have seen some one liners then noticed the the My Lot member says more later in the discussion.

•
26 Nov 09
What I meant was, they start so called discussions like a quiz question, rather than a genuine conversation starter. In fact, I was being over-kind. It's more along the : How many times a year do you cut your hair? Line - and then - and THIS is what gets my goat - NO REPLY! Imagine the same question in a bar: "How many times a year do you cut your hair?" "Mind your own business, freak!" "Fine. Tick that one off. Next: How many times a week do you ... OW! My toenails! My toenails!"

• Chile
26 Nov 09
Maxine, friend, you couldn´t posibly post a freaky discussion. It wouldn´t be you.. But some people ARE a pain. If I wasn´t so lazy, I would check their age as I can´t check their IQ. It would be terrible though to tave tour toenails fall off your feet.




• United States
1 Dec 09
I usually don't bother with those. Just reading that one-line - I've already wasted precious time. So I wouldn't even go in the discussion and figure out what people have said. I just move on to the next one. Plus, those are typically not interesting discussions anyway. If I were you though, I wouldn't waste precious energy on such things. On the other hand, if you didn't vent about it here - we wouldn't have a discussion about it. Hehehe- cheers!

• Australia
27 Nov 09
I agree there hjave been a lot of one liners lately. I think it is lack of experience or lack of English. I have been trying to reply to a few of them, if only to give these people a chance. Some of them still try to reply to responses, but many just ignore their responses. I do feel as though I should ingnore the one liners, after all, it is hard to give a quality response to them, but I do feel a bit gulity about this. It could be someones lack of English causing the problem and I kind of feel responsible to encourage them.

• Canada
26 Nov 09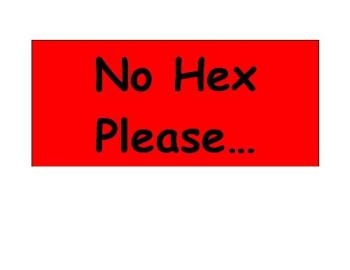 I've been guilty of responding to these one-line discussions. Only, if somebody responded with an interesting point which brings the discussion to life. I would respond to the responder, but not to the poster. I guess technically, I am actually commenting. Sometimes, I feel I even have been rude to NOT acknowledge the poster, and carrying out a discussion with responders off topic.

• United States
26 Nov 09
Well, I think that I may have done some in the past but I don't do that anymore. I know that the people who start these one-line discussions usually do not put in their own opinion; for example, if they ask "Do you wear makeup?" they will not answer that question themselves; they do not say if they wear makeup or not. Now, if the person does not reply at all, then we would know that this person is probably in it for the money, because they don't take time to make comments. I have never seen one of these discussions where things actually got interesting, because the discussion starter did not have much to say.

• Greece
26 Nov 09
Hi jazzsue, you missed my challenge discussion then last weekend on posting an interesting way to ask about favoutite ice cream flavours, pizza toppings or coffee and tea. A few rose to the challenge with quite fun discussions by putting a twist in the title. It was to show that if you really want to post the one liners they'd better be original these days as they really are getting deleted fast.


• Hartford, Connecticut
26 Nov 09
Lmao! I saw one just today... It said.. "Photography is Awesome" - he actually had 5 responses to that, FIVE. I looked - and no he never replied back. On further inspection that was his first and only post Oh and what made me notice it was that it was listed under the Lord Of The Rings interest.. Did I waste my time responding- NO! I love the idea of the new rule and the hex thing- thanks for making me chuckle this morning!

• India
26 Nov 09
I don't understand the real motto of yours.The topic is alright and yes most New bies were and even now are starting discussions of one to 3 liners.But its only to get noticed and somebody should answer there discussion.The real thing is sometimes even the experienced ones like us don't have the new ideas then we also sometimes float a one liner in somewhere so that our rankings are also maintained.Nevertheless, most one liners are not replied on most occasions as I have seen on MYlot.Have a good day.