Would You Urge Viewers Not To Watch a Show You Star In?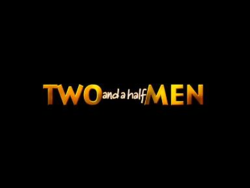 Canada
November 27, 2012 1:25pm CST
I read in an article that Angus Jones is urging viewers not to watch the tv comedy Two and a Half Men where he plays the son of Alan Harper. He apparently has a new-found religion whose beliefs are totally opposite the shows theme. I like his boldness to air what he think and feel. If you were in his shoes, would you do this to the show/persons who made you rich and somehow famous?



10 responses

• St. Peters, Missouri
27 Nov 12
If the boy believes what he's doing is filth and against his religion, I think he needs to stop doing the show. Seriously, if he thinks what he's doing is offensive to God, does he really think God would be okay with him just telling others not to do it but him continuing to do it and get paid for it????

• United States
28 Nov 12
He's probably locked in a contract that he can't get out of until the contract obligations have been met. To break the contract would mean a huge lawsuit. Personally I don't see how anybody watches that show, because it is filth. I can't believe the stuff they have on t.v. anymore. Whatever happen to clean comedy's like The Lucy Show, Mary Tyler Moore, The flying Nun, etc. No God would not be okay with him telling others to stop watching the show and then him keep doing it. I feel like if he's serious about religion and God, he'll find a way out of the contract. I would be careful though about criticizing him and judging his motives. God don't like that either, especially if he is sincere.

• Canada
27 Nov 12
I've read about Angus but I haven't heard his full interview yet. Personally, I believe you respect your contract. His contract, like that of other actors, simply does not permit him to make disparaging remarks like he's doing now. I read that it's likely they won't take any action against him, at this time, because he is still an "integral character" in the show... but, if people recall, Charlie Sheen was certainly an integral character too and he's long gone. I respect Angus' beliefs and his right to hold them dear... but I don't agree for a moment that it gives him the right to call the show "filth" and to urge people NOT to watch it. It's not his show alone... there are other actors involved and a whole team of people that put it together. He's basically "made" his lifetime thanks to "Two and a Half Men"... I believe he should be more appreciative, more respectful and more professional in his conduct. He's been listed as the "highest paid child star" on television in recent times and just this one example cites his net worth at $15 million, with him earning $350,000 per episode: http://www.celebritynetworth.com/richest-celebrities/actors/angus-jones-net-worth/ Seems to me to be a whole lot like biting the hand that feeds you.

• United States
27 Nov 12
Well put. If he returns all of his profits, he might be taken seriously. It's in bad form, though. Instead of speaking against the show, he should proclaim his new message. It seems to be easier for people to speak against than to speak for.

• Canada
1 Dec 12
If my moral beliefs all of a sudden affected my work, I wo9uld quit the show, as opposed to telling people not to watch it. I think the guy's a hypocrite for keeping the money and still doing the show, yet complaining about the content of the show every step of the way.


• United States
28 Nov 12

I do not think that i could feel right about not wanting others to watch a show I was in,. i would want as many people watching as I can.

• United States
28 Nov 12
This is how I feel about that. I haven't read about this so it's hard to respond so I have a question. Is he quitting the role? If not, he certainly cannot believe in his new-found religion so how does he have the right to tell anyone to stop watching it. Boldness is ok if you believe in what you're doing. He seems to like the money more than his religion. Am I wrong?

• Canada
28 Nov 12
I haven't seen the interviews, but I do think he should respect his coworkers - the other actors, the writers, etc., and perhaps just tell people what he is really like rather than disparage the show and the people who work on it as well as the people who like it. I myself don't watch the show, but I think that others should be able to enjoy harmless entertainment.

• United States
28 Nov 12
Yes, I would. I wouldn't play some of those roles that are on some of these shows whether I was religious or not. There's just some parts I wouldn't portray regardless of how much money they were willing to pay. Money is not everything. We need money to live, pay bills, buy necessities, but beyond that I draw the line. If he found God and has changed his outlook and wants to live right, then I think he's in his right to speak out against that show. I would. I admire him for it.

• Oklahoma City, Oklahoma
27 Nov 12
Yes, yes I would. What happens is, people get to know the actor through the part he plays; and Angus wants the people of his new-found religion to get to know him as he really is & not -as
Two-&-a-Half Men
's writers make his character. That would be like if I played a creepy stalker on television---which I might, or not. I don't want people to expect me to do the kinds of things a creepy stalker does, or--worse yet--expect that my motive for doing things I
do
do is 'so that I can better stalk you'


• Philippines
27 Nov 12
I haven't read about this and I like the show, have actually watched every episode of it. It's shocking to hear this knowing that he has been with the show from the beginning. I don't think it's a good move, what his doing, bold and probably improper. If it's because of his religious belief that he's acting this way now, then I must say that that's really something. For me, I would rather just stay quiet. There are other and better ways to do good deeds so why not choose doing them first, right?